They certainly don't make 'em like that anymore. Call that quality and durability" as I preach in my book Toxic capitalism. Of course you could say, bad for the economy, no business for the car makers. On the other hand, look at all the jobs generated by the owner, using servicing for the car. Jobs are jobs.
Got this sent by my friend Ginny, thanks dear.
This man owned & drove the same car for 77 YEARS. Can you imagine even having the same car for 77 years!
Mr. Allen Swift (Springfield, MA.) received this 1928 Rolls-Royce Piccadilly-P1 Roadster from his father, brand new – as a gift in 1928.
He drove it up until his death in October 2005 – at the age of 102!
He was the oldest living owner of a car that was purchased new.
Just thought you'd like to see it (great car, at least it still has character, not like all the new ones that all start looking alike).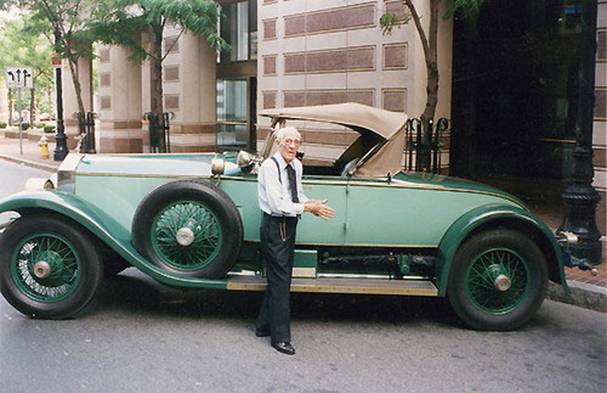 It was donated to a Springfield museum after his death.
It has 1,070,000 miles on it, still runs like a Swiss watch, dead silent at any speed and is in perfect cosmetic condition. That's approximately 13,896 miles per year. 1,070,000 that's miles not kilometers!