One more. I am listed in the special book that features 60 experts (60 years PRC…) in China's recent history. A bit surprised but happy to be listed among some very well known experts.
The book is called "60 Foreign Experts in China", published in 2009 by the Foreign Languages Press and compiled by International Talent monthly. Forword by Zhang Jianguo, Deputy General Director of the State Administration of Foreign Experts Affairs.
Listed are of course the "usual suspects" such as Israel Epstein, Sidney Shapiro, David Dollar, William Lindesay, Norman Foster, Edwin Maher and even Henricus (Hein for the insiders) Verbruggen.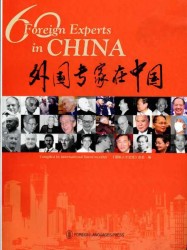 Download the pdf (I made a scan) of the book with my "story" in English and Chinese:
2009_60experts.pdf
For those who read Chinese, see also the article published in "International Talent" in October 2008:
081001talent.pdf