Op 18 maart had ik een lunch, natuurlijk bij Renaat Morel, met een delegatie van de Provincie Oost-Vlaanderen, met aan het hoofd de heer Geert Versnick, vice-gouverneur die ook voorzitter is van de "Provincial Development Agency of The Province of East Flanders". En zij komen natuurlijk uit Gent, mijn geboortestad.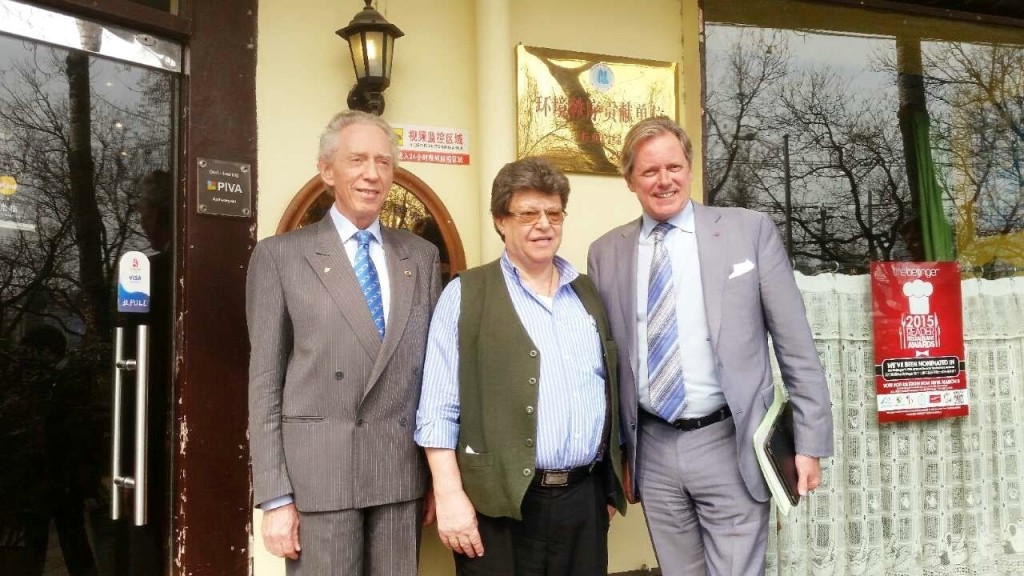 Het bezoek werd uitgewerkt door de lokale vertegenwoordiger van "East Flanders & Ghent University of Belgium – China Platform", onze vriend Chi Zhang (spreeekt perfekt Nederlands!). Ik ben oud-student van Gent…
De bedoeling van de werklunch was een overzicht te geven aand de delegatie over de huidige economische en politieke situatie in China en de weerslag op zaken doen.