For me it all started unplanned, I had to make a speech about Beijing to the Beijing Mayor and I talked about how most of us foreigners think about the traffic here. One thing lead to another and now some people ask me "Since when did you become a traffic expert?". I think my ideas are nothing special, just common sense.
So I got quite some exposure, see the pdf version of part of the special edition of The Economic Observer ("The World Economic Analysis"), done by glObserver.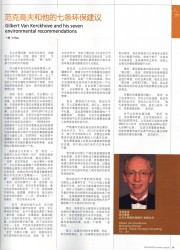 The pdf version:
https://blog.strategy4china.com/wp-content/uploads/2010economicanalysis.pdf
Then I was invited in a seminar 3 September by The Beijing Transportation Research Center, where I simply referred to my written report to the Mayor.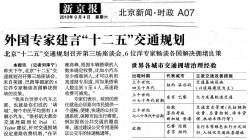 See here one of the many articles in the Chinese press. Then people told me they saw me in the Beijing metro, on the TV screens, where I was sitting in the meeting.
Yesterday I was interviewed by "Het Nieuwsblad" (Belgium). And USA Today also published an article, see the link. However, I do not remember saying the police guys were smoking the whole day in their car. That would be too stressful.
"Traffic in China fuels quest for road civility" – By Calum MacLeod, USA TODAY
http://www.usatoday.com/news/world/2010-09-17-chinatraffic17_ST_N.htm
(19 September 2010)
I just wish Beijing really starts doing something.