Once again I welcomed a group of Dutch sports professionals who are visiting Beijing. The trip is organized by the Wagner Group (see www.wagnergroup.nl). The group is following an MBA in sports management.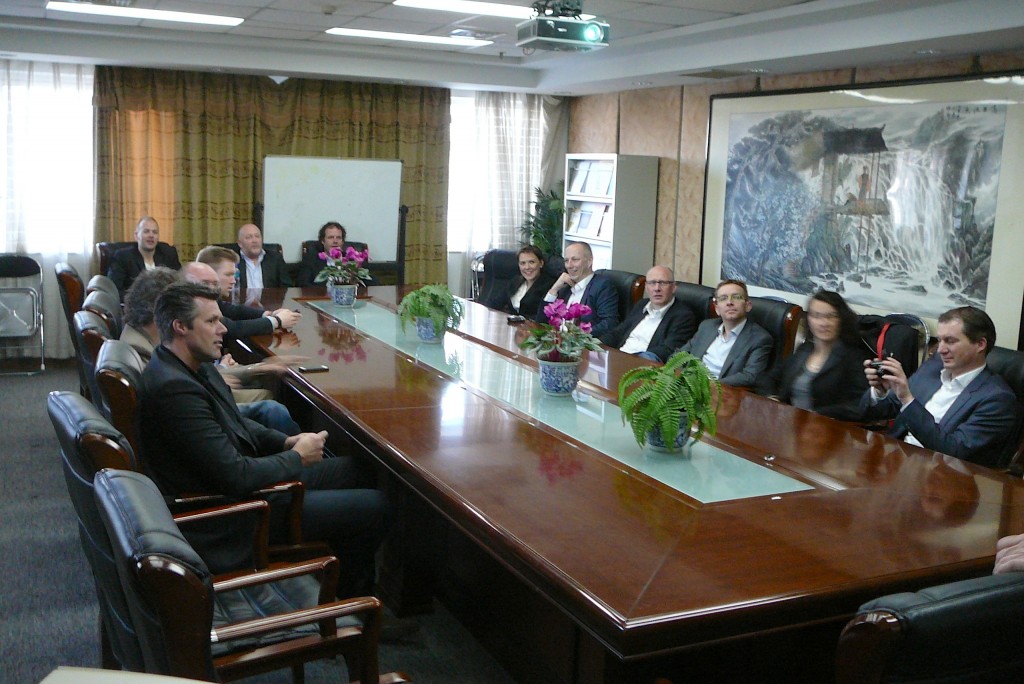 This time my presentation not only included a short and personal introduction of what is China today, but also a look back at the 2008 Beijing Olympics, how it was prepared, how it went and what its legacy is today.
One of the key problems in China is the lack of mass sports: soccer, rugby and similar suffer from a shortage of players and grassroots clubs. Soccer has been plagued by scandals and corruption. A city like Beijing has only one club worth mentioning and China is nowhere in the World Cup. It is also a result of the lack of sports in the education system, due to too much emphasis on studying. As a result, the levels of obesity and myopia (80%!) among college students is alarming. The government is aware but there are many problems to change the attitude among parents and schools. And there is a great shortage of teachers qualified for physical education.