On the occasion of the visit of the Vietnamese PM to China, another happy opportunity to see again an old friend (actually he is still a young man for me!) from from Hanoi. We know each other since 1990 and worked together when I was opening the market for Alcatel in Vietnam (that was quite an adventure!).
He surprised us last Christmas Eve by paying us an unexpected visit to our Beijing home. We are now in debt and will have to visit Hanoi, I know the city has changed tremendously since I worked there.
The visit of the PM was very successful and commercial relations with China should develop strongly. We might actually see what we can do there.
Mr. Tran loves photography, music and song writing. He brought one of his pictures as a gift. On Christmas he passed me his DVD of Vietnamese music, with the poems he wrote for it.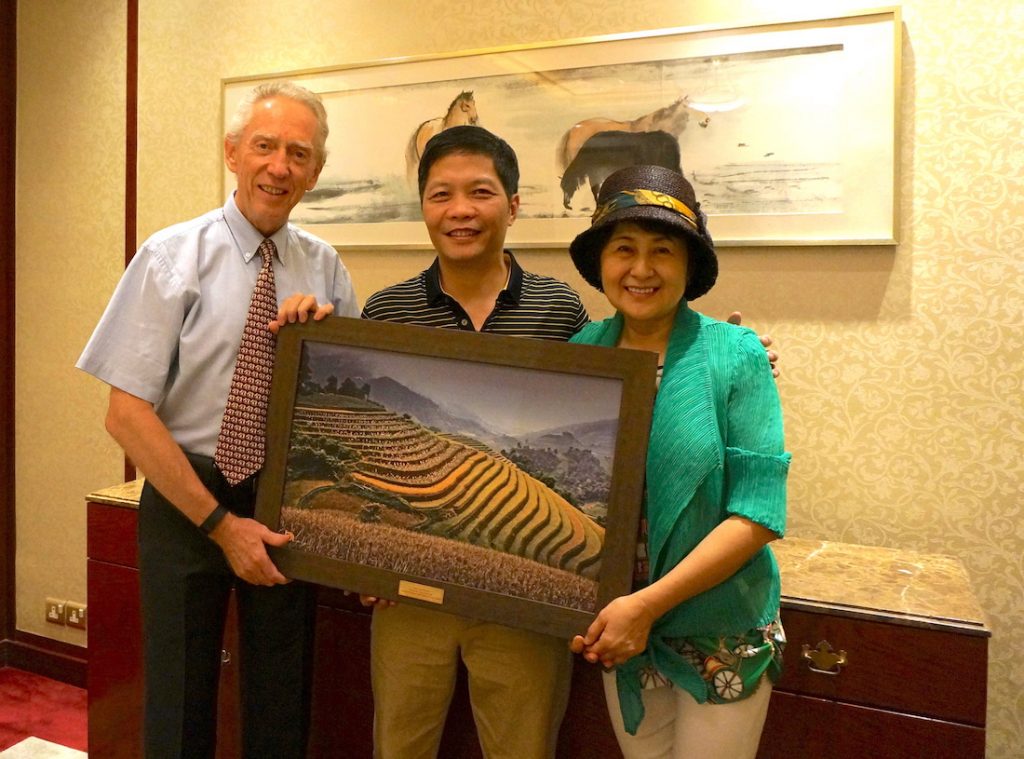 Only at the end of our (quick) lunch did I learn he was promoted… Now Minister of Industry and Trade of Vietnam, Mr. Tran Tuan Anh.
See you in Hanoi my friend!