Loss of confidence
In an earlier post I mentioned CIFTIS and expat confidence. We have a problem.
There is a need to restore confidence in the foreign business community so there can be an efficient cooperation in the service sector. In my little group of the "Old China Hands" I get feedback from expats about discrimination, even xenophobia, against foreigners who are wrongly considered to be the "dangerous virus carriers" importing COVID-19. This is totally baseless as the vast majority of foreigners cannot return to China since March. The very few who can re-enter are subject to stringent health checks. All dangerous "imported" virus cases are from returning Chinese nationals. The government has failed to clarify this, leading to many misunderstandings. As such the "opening up" and other talk is just hot air.
In our expat community I see with sadness many abandoning China, disappointed.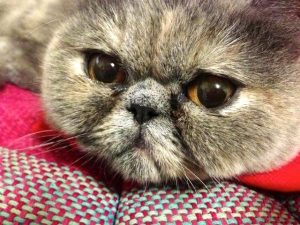 How we feel in China
Also Green Card holders complain about the discrimination, being refused access to hotels, most major hospitals and even restaurants, among others. Because we are "dangerous" people. Imagine Western countries would act the same way against Chinese people. That would unleash a storm of protest.
Another issue, in Beijing, is the lack of service staff, increasing salary costs and affecting quality of service. It is an issue that does not receive any attention from authorities and neither from foreign chambers of commerce. All while many Chinese are desperately looking for a job.
See:
How coronavirus has made travel in China a whole lot harder for foreigners: Travel restrictions in China have gradually eased as the country has brought the coronavirus pandemic under control. But that has not made finding a hotel any easier for foreign residents, one South China Morning Post reporter found.
https://www.scmp.com/economy/article/3101181/how-coronavirus-has-made-travel-china-whole-lot-harder-foreigners
Nobody offers help
Embassies and foreign chambers of commerce offer no help to rectify the discrimination. We are simply ignored. Many foreigners struggle to come back but attention is paid to mostly the big companies only. Furthermore most chambers have more and more Chinese members who don't care about foreigners and do not dare to criticize their government.
In Beijing we can actually complain about discrimination through the hotline 12345. They have English service. Most foreigners do not dare to complain however. Chinese colleagues do not help at all.
Many expats giving up on China face the trauma to recover their belongings. The Japanese again are the most creative:
10 September 2020 – Expats retrieve possessions in China through 'remote transfer'
By ATSUSHI OKUDERA – Correspondent Asahi Shimbun
http://www.asahi.com/ajw/articles/13669804
A service that allows strangers to rifle through one's belongings is proving popular among Japanese expatriates trying to retrieve their possessions from China during the pandemic.